Food Facts!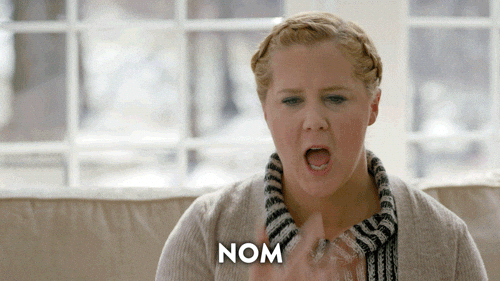 It's Eating Disorders Awareness Week this week - and though we hear a lot about it which makes us feel negative stuff, food is GREAT - it's actually one of the gifts given to us to make life good!
But how much do you know about food? Can you separate the myths from the facts?
Check out our fun food quiz!
So … eating well is important to keep yourself fuelled up - but how much of your average daily energy do is used by your BRAIN?
It's important we eat a balanced diet to stay well - but there are so many myths around about what we eat. So which of these following common sayings about foods is TRUE (that's right, only one is …)
Carrots can help you see in the dark
Vegan foods are healthier and better for you
Broccoli has more protein than steak
And here's three more - which of these is TRUE? (again, only 1…)
Following a gluten free diet is better for you
Eating bananas is good for relieving constipation
Eating too many carbs makes you fat
So you spotted the TRUTHS - but what about the MYTHS? Which of these statements about common food favourites is FALSE
Lemons FLOAT but limes SINK.
Digesting celery burns more calories than it contains
Ok, so whatever you eat, keeping your blood sugar levels steady is really important. The best way of doing this is to …
Eat little and often, grazing on smaller snacks throughout the day
Make sure you eat enough carbohydrates
You're super starving after a busy morning and a lunchtime sports club - no time for lunch so what should you grab?
A vegan, organic nut butter and cacao energy ball
Eating lots of processed food like burgers or fast food has been linked to an increased chance of suffering with some mental health conditions like anxiety and depression. But why?
You're more likely to eat this stuff when you feel rubbish and low
Processed food can raise inflammation levels in the body and these have been linked to some mental illnesses
Processed food changes the bacteria in your gut - and if your levels of friendly bacteria are low you are more likely to struggle with some emotional disorders.
And last but not least - eating well and looking after ourselves also means we have to remember to drink enough fluids! But which of these 'fact's' about drinking enough and avoiding dehydration is NOT true?!
Dehydration can affect your physical performance when taking exercise
Sometimes when you find yourself snacking it can be because really you need a drink
In order to avoid dehydration you need to drink at least 8 glasses of water/day