Great British Bake Off is BACK!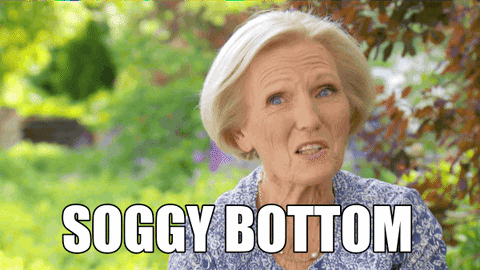 It's BACK!!!!!! Yes, it's that time of year again. Soggy bottoms, cringe-worthy cake disasters and genius Noel Fielding one liners have returned to our screens and we once again have a great excuse to eat more cake on a weekly basis-yay!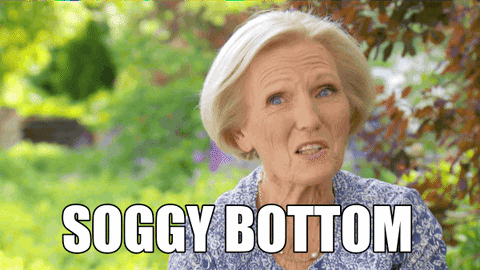 Oh Mary Berry...what a legend you are. Not only do we all secretly wish you were our granny (oooh imagine the constant supply of cake!) but the expression soggy bottom is one that will forevermore remain with us. We miss you (and Prue will never quite take your place in our hearts, sorry Prue) but you made GBBO what it is today, we salute you lady.
2. The odd things baking pressure makes people do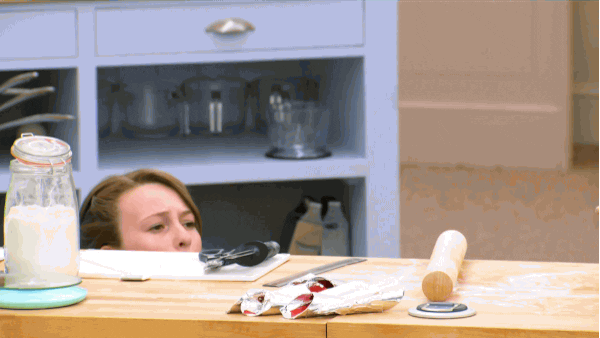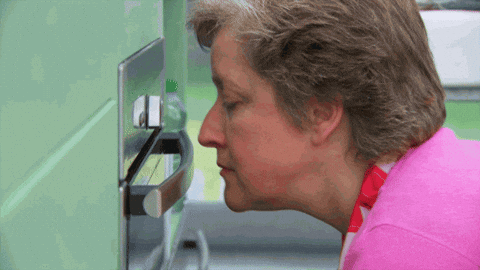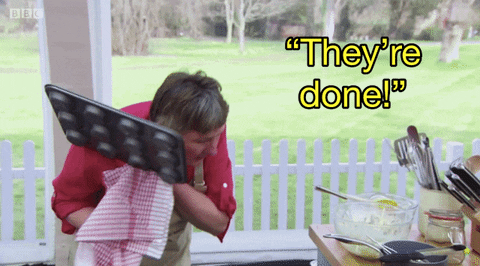 Sniffing your oven, camping out in front of it, peering in from all sorts of unusual angles to avoid opening the door and destroying your rise and listening to your baking tray. All these things are not the actions of a normal person.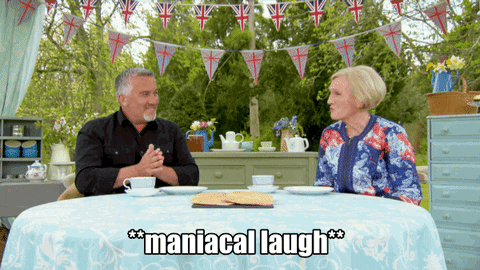 Whether you like him or not, Mr Hollywood has indeed been our GBBO consistency through the years. Whatever your opinion the man brings us BREAD WEEK....ooooh bread week!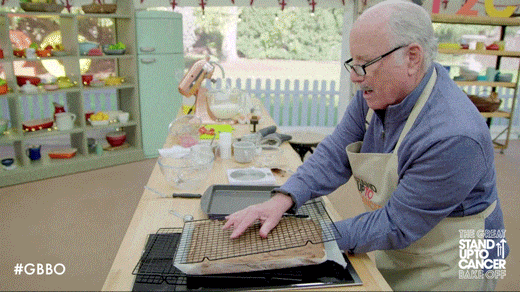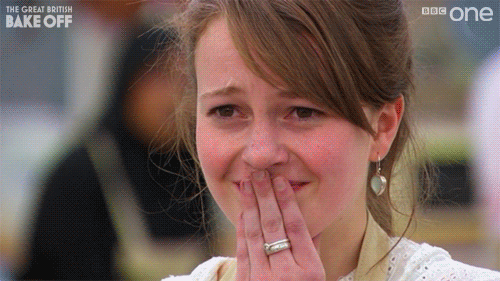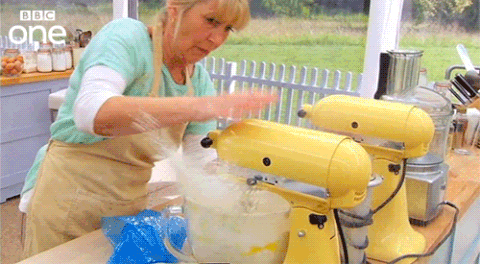 Let's be honest they may make us hide behind our fingers whilst watching the screen but Bake Off disasters = pure entertainment value!
5. The technical challenges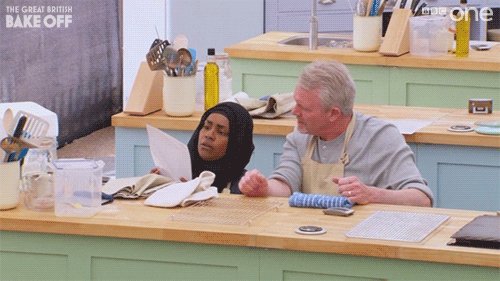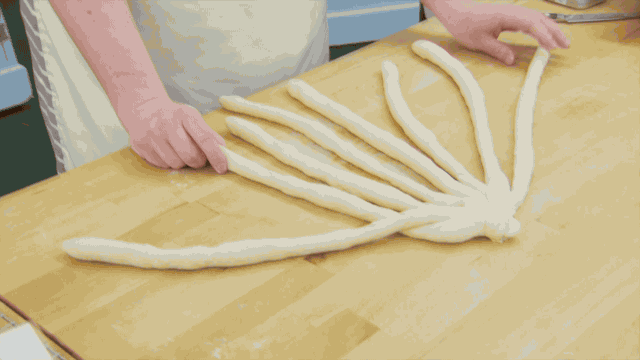 I think we've all learnt something here, whether it's how to shape a pretzel or make a Battenberg, you have taught us many new things (mainly around how NOT to do them!).
6. The names of food groups we never knew existed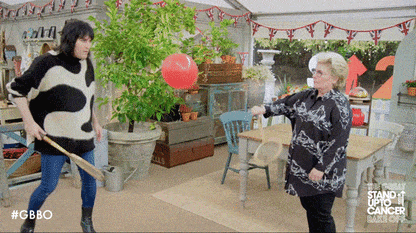 We've seen them come and go but each has left their mark. From Sue and Mel to Sandi and Noel and now MATT LUCUS (genius move!). We love your one liners, undermining of the judges and general banter with contestants!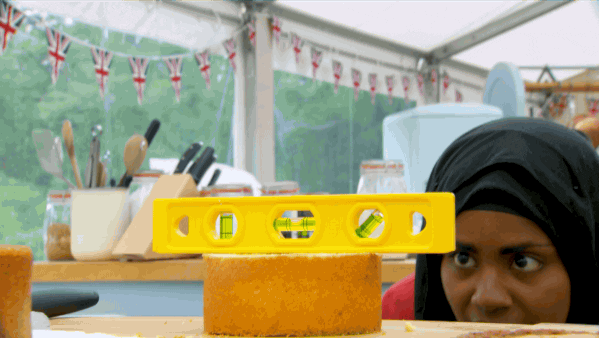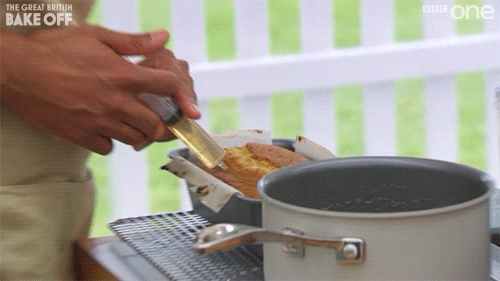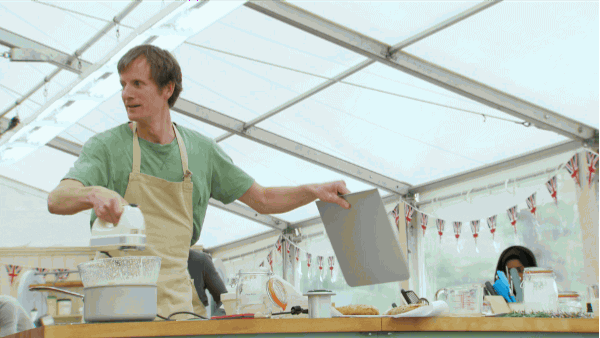 Oh the skills! From the waving of random items over cakes that need to cool down for icing, through to weird and wonderful inventions...your creativity never ceases to impress us!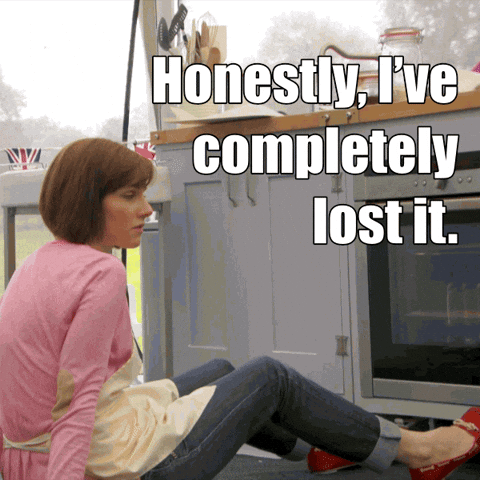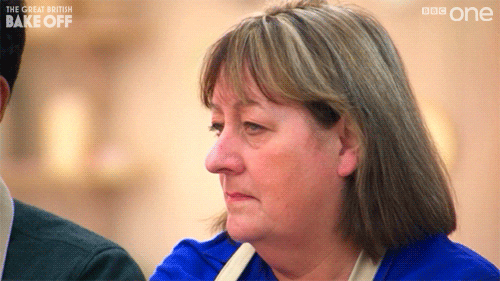 We all ride the emotional rollercoaster week to week!
10. YOU GIVE US AN EXCUSE TO EAT MORE CAKE- hooray!