MISS YOU! How to connect when you can't hang out...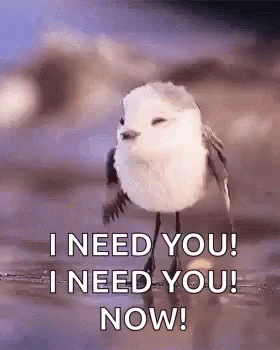 So, we're back into lockdown ☹️ and perhaps the hardest thing about it is not seeing people you usually get to hang out with - in school at least if you can't at home. And aside from your mates there may well be other people you have not been able to see properly for a while if you have relatives or friends who are more vulnerable or shielding.
So how do you connect with people when you cannot be together?
We're all pretty sick of zoom or facetime - but are there some more fun things you could prep in advance to do together this Lockdown. Here are a few ideas ...
1 - Online/On-call board game!
Either play the same game simultaneously, moving pieces on two boards at the same time (what could go wrong?! 😂) or one person 'runs' the board - obviously, some games work better for this than others (Ker Plunk doesn't really work at a distance ...) but quiz games work well - why not drop off some question cards in advance so you can take turns asking them?
2 - Let's play CHESS!
Been enthused by watching 'The Queen's Gambit' on flix? Well, head to chess.com where you can play against other people - or if you have time to fill on Christmas day, you can play against a computer opponent. Or play using real boards and text or call out the moves to one another!
3 - Film night!
Why not watch the same movie as each other - then grab a call or online chat to discuss it?
Or you could go LARGE and binge watch - try a classic trilogy or series - think Indiana Jones or Back to the Future, go festive with Nativity 1 and 2, hit the Grinch movies, or if you've got more time, Lord of the Rings, Harry Potter (there are quite a few of them though ...), Star Wars (that'll keep you busy for a while) ...
4 - Cook off!!
Choose your festive bake/nibble/random foodie recipe and make sure you both have the same ingredients - then cook it together at the same time!
You could check out on of our recent challenges - the festive Headstrong Gingerbread Challenge or our honeycomb challenge is another goodie, set a creativity challenge (most original cupcake decoration? Best iced cookie?) or keep it simpler (winter hot chocolate anyone?)
Or just use this as an excuse to cook your favourite thing to eat!!

5 - Word art!
This one is a more creative challenge - think art class and chatting whilst you draw! Find a favourite quote - it could be an inspirational one, something that expresses how you are feeling or one that makes you laugh.
Then think of a way to decorate it - you could paint, or draw, colour in, do something electronic, or go crafty and collage, or needlework/embroidery ...
Whatever you do - make a time to online/phone/text hang out whilst you do :)
Connection is tough in covid times - especially at Christmas! But what is working for you to keep in touch with the people you miss most?
Walks/outdoor one to one meet ups
Nothing much - I am just finding it really hard :(